The Iconic Lookout Estate is located in Crescent Park at the end of a private drive offering both the convenience of nearby services at the 1886 Crescent Hotel, the luxury of access to the nearby Harmon Park Loop yet the Privacy of intimate cottages with private decks overlooking forest, upscale spaces and bedding options that range from the cute 1 bedroom Lookout Cottage (formally the caretaker cottage) to the luxury of the five bedroom Manor House (the family home).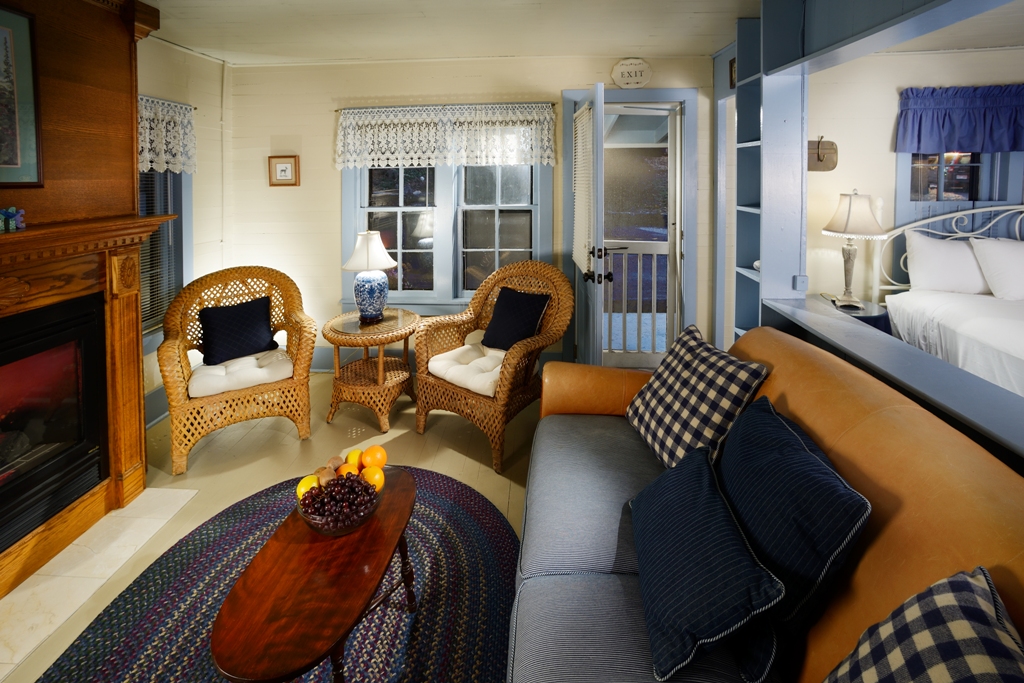 Lookout Cottage
The Lookout Cottage was built in 1902 for the caretaker of the estate. Lookout Cottage is a two level cottage with vintage wooden slat walls, a cozy fireplace, full kitchen, breakfast nook, and a private deck with gas grill.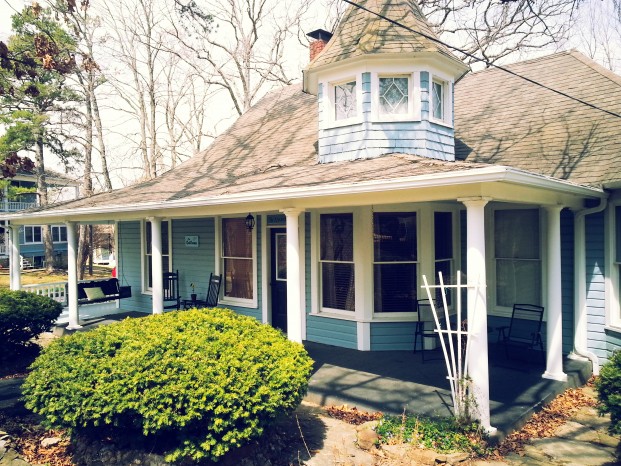 Anchorage Cottage
The Anchorage was built in the late 1800's as one of the first health spa properties in Eureka Springs. Built by Alice Coleman who lived in the house and called it her "own little Anchorage". The Anchorage is the oldest property on the Lookout Cottage Estate and is reported to have paranormal activity. It features a full size kitchen, fireplace and living room. The tower features a unique reading nook and makes the upstairs a unique space for an extra overnight guest or a fun play space for kids. The Anchorage is perfect for families traveling with young children.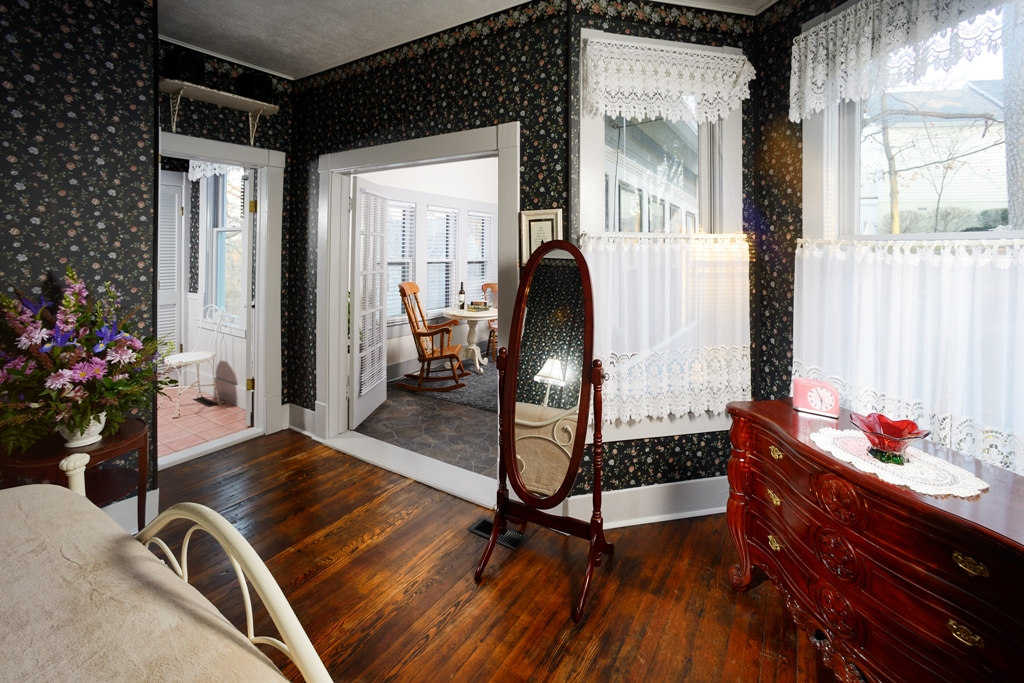 Suite Alice
Suite Alice is located on the 4.2 acres of woodlands in the Gatehouse of the Lookout Cottage Estate. Grab a book and enjoy the sunshine as it fills the suite's sun room. Suite Alice is set back on the estate grounds and is perfect for couples looking for a tranquil escape.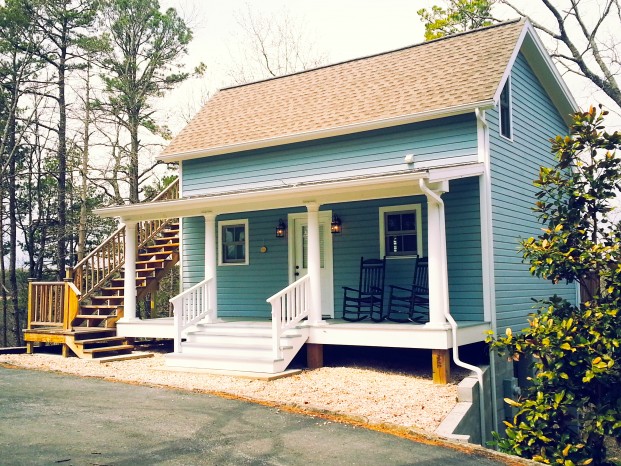 Grotto Cottages
Located on the 4.2 acres of woodland Lookout Cottage Estate, the newly constructed Grotto Cottages features contemporary design and 2 separate cottage units, perfect for couples traveling together and families who want the option of privacy too.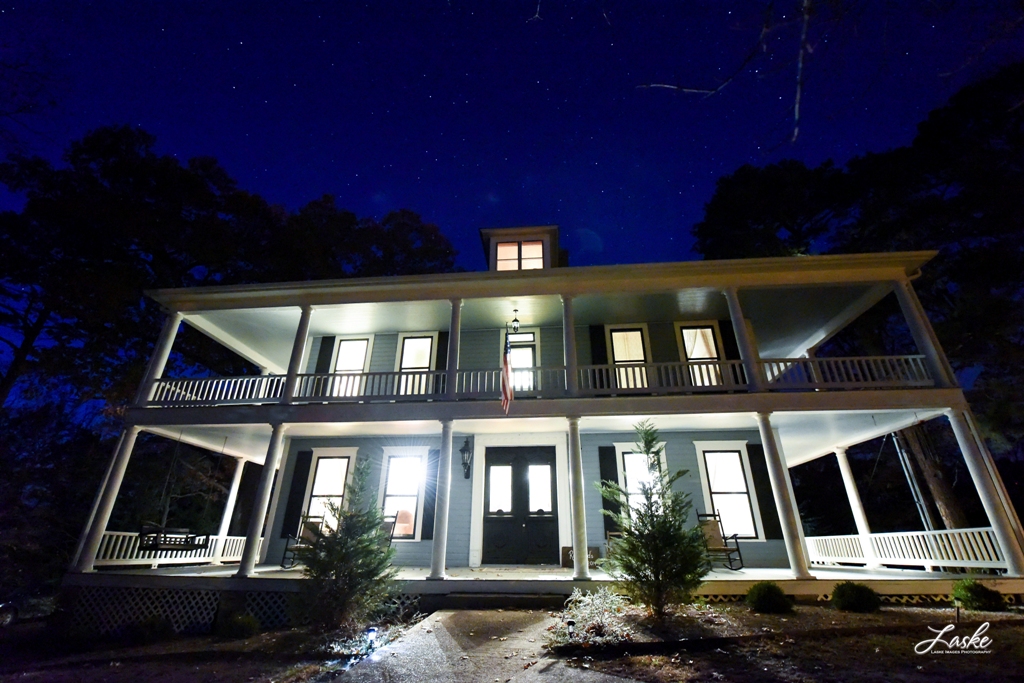 The Manor House
The 5 bedroom Manor House was built to entertain. The spacious kitchen accommodates large gatherings and intimate family meals. Whether you are having a special event catered or just preparing a large family style meal, the spacious kitchen is a beautiful space with functionality. The in-kitchen seating area makes it easy for families to visit while food is being prepared. The kitchen is a favorite place to meet, share food and drink and make lifetime memories. The Manor kitchen features custom cabinets, a butcher block island and rows of windows that frame the 4.2 acres of woodlands that surround the estate.